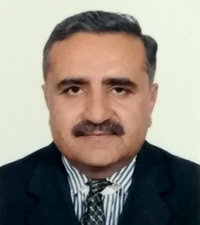 Welcome to the Career Study Centre, Gujarat, India.
Since 1993, Career Study Centre deals in the area of higher education study in overseas market. In order to achieve your higher education goals, I have visualized that you need a proper gateway for the road to your European education, career, professional life and personal development. In the present environment, quality is paramount and at European, our standards, facilities and the infrastructure have been designed to meet your needs that are of international standards.
I and my team will assist you in every possible aspect and ensure that from the time you visit our office till you land in a country choice for your Higher Education, you are provided with all the assistance that you require which enable smooth and hassle-free process for you.
Our association with you will be for life. As you go through our website, you will realize that you have made the right choice by allowing us to be your 'Partner in Global Education plans'.
We hope that our website provides you with all the information you need. Contact me by email or on my mobile phone for anything you consider important.
Mansukh Senta
CEO,
Career Study Centre,
Gujarat, India.